1038 Monroe Street

Gretna, LA 70053

(corner of Monroe & Anson)

504-301-0311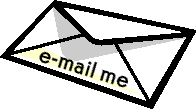 Sailey's Foods is family owned and operated with over 22 years experience in the restaurant & food service business. We proudly support locally owned & operated vendors in the Gretna & Terrytown Area. We originally started as a Family Restaurant on Stumpf Blvd featuring our stuffed artichokes. After 4 years of business the stuffed artichokes were in such high demand that we closed the restaurant and shifted our focus to the beloved Stuffed Artichoke & specialty items such as Olive Salad & Custom Blended Spices.

In 2014 we purchased a historic building on the corner of Monroe & Anson in old Gretna. While we currently produce our Artichokes & Spices from this location, we recently opened a Market in the front of the building. Here you will find our famous Stuffed Artichokes, Artichoke Balls & Olive Salad in addition to local favorites. We make & sell pre-packaged Stuffed Chicken Breasts, Stuffed Pork Chops, Seafood Stuffed Mushrooms in addition to boudin & pulled pork!

You can find Sailey's stuffed artichokes at several restaurants & grocery stores throughout the Metro & River Parish area. Check out the Artichokes tab for a list of local vendors.

Also, keep an eye out for us at local festivals such as the Gretna Heritage Festival in the Italian Village or Irish Channel Block Party in support of St. Michaels School, just to name a few. Thank you for supporting Sailey's!